The fastest way to recover udhaar
Record udhaar, manage collections, and safely recover payments anywhere, anytime with Udhaar Book.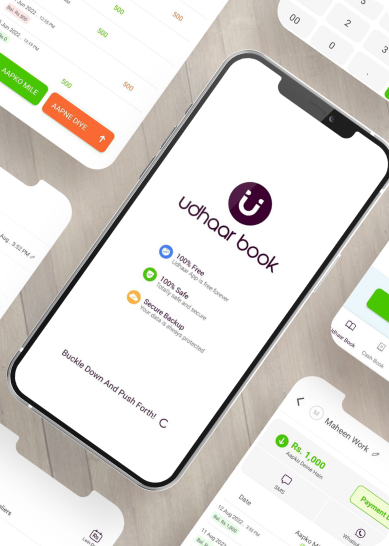 Record udhaar, request payments & easily recover credit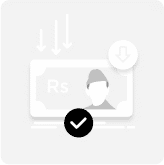 Collect Udhar 3x faster
Set collection date & send auto reminder to your debtors with credit book. Easily recover outstanding udhaar 3x faster with Udhaar digi khata.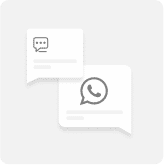 Send unlimited free SMS
Remind your credit book debtors of outstanding balance. Send unlimited free reminder SMS with Udhaar Book. Request payments with Udhaar easy khata app.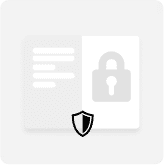 Keep your data 100% safe
Udhaar digi khata is Pakistan's 1st free easy khata app. It's 100% safe & secure. With its 100% data backup, never lose track of your udhar collections.
Incredibly quick and simple
Simultaneously manage udhaar on multiple devices with Udhaar Book credit book feature. Record unlimited transactions on your phone without internet.
Record transactions online & offline
Manage credit book and udhaar transactions in the udhaar easy khata app. Record udhar without internet whenever you want. Udhaar Book will automatically sync your data to keep it safe and secure.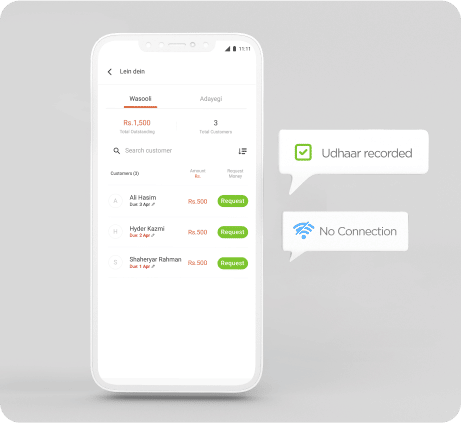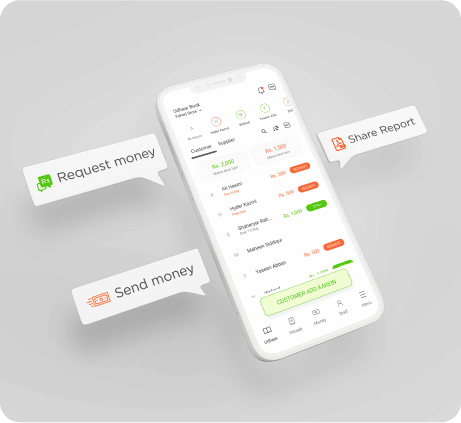 Recover payments & share reports
Send payment links and PDF reports to your credit book customers from anyplace with Udhaar digi khata. Receive payments in your Udhaar wallet from any bank, Easypaisa, or JazzCash account through Udhaar easy khata app.
Manage multiple businesses on multiple devices
Manage multiple businesses in one app and with Udhaar Book multi user feature. You and your staff no longer need to use registers to manage multiple businesses. Record multiple business transactions at the same time to keep your Vyapar running with the best easy khata app.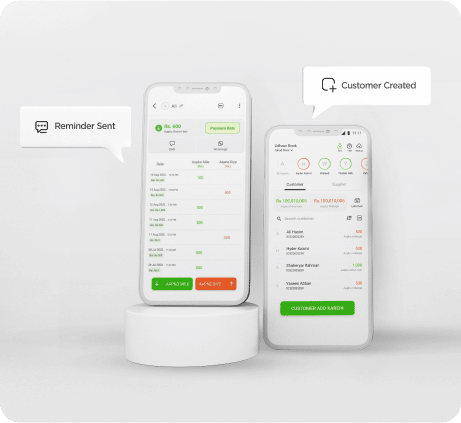 Your ideal business app
(for everything you need)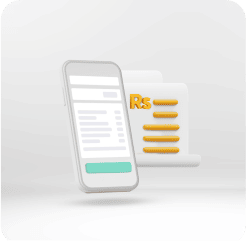 Manage sales & expenses
Whatever your business, manage hisab kitab on your phone with cashbook. Easily record daily cash flows—no notebook or calculator required.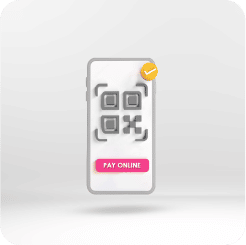 Accept instant payments
With payment links, request payments from any customer to recover udhaar and receive money from any bank or wallet to save time and get paid faster.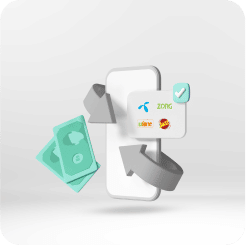 Earn money with easyload
With Udhaar digi khata, easily make higher profits by selling easyload. Earn commission everytime you sell easyload or load packages on any network.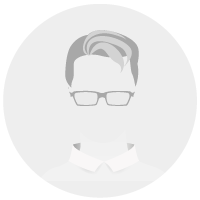 Whenever I add transactions to Udhaar book, then it sends free Automatic SMS reminders to the customer along with the customer ledger. Maintain the accounts and leave no room for mistakes.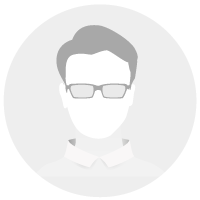 Udhaar Book App is a very nice application and very very simple. Its method is very easy to use.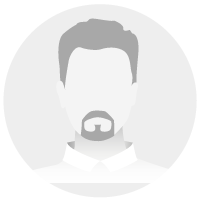 The app is very useful & easy to use. Keep your business transactions with u anywhere anytime.